THE PHILOSOPHIES OF SHIVGANGA FOCUS ON WYAKTI-NIRMAN OR PERSON BUILDING. SIMILAR TO THE TRADITIONAL VALUES OF TRIBAL PEOPLE, SHIVGANGA WORKS ON EMPOWERING COMMUNITY PARTICIPATION AND CONNECTION WITH NATURE.
Reinventing the motivation for sustainable development- Parmarth
Parmarth is about finding blissfulness in working for others without expecting. The motivation of Parmarth upholds self-respect and leads to sustainable development for everyone. Shivganga advocates for the empowerment of society based on the motivation of Parmarth. Communities filled with Parmarth can survive happily in spite of a shortage of resources.
At the behest of Shivganga, more than 4000 villagers voluntarily work for an average of 30 days in a year totalling to about 1.2 Lakh working days or 28.8 Lakh working hours per year for the welfare of the whole community.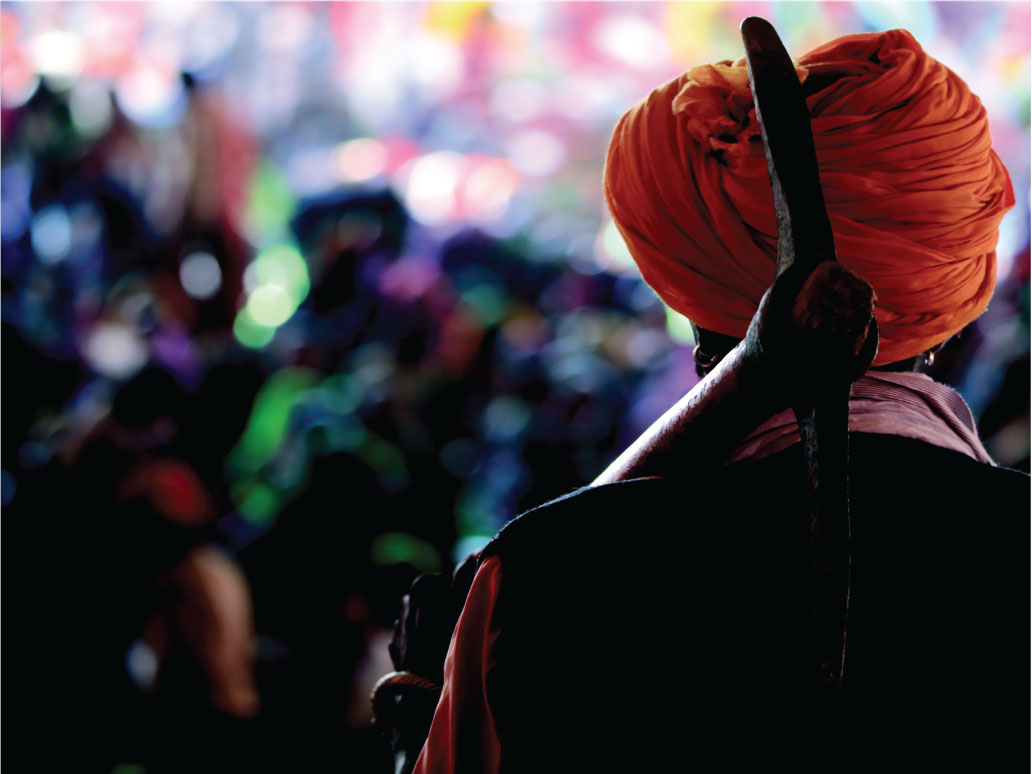 Believing in Native Wisdom
Shivganga revoked the trust of people in their local traditions. Through 'Halma' and 'Matawan' tribal of Jhabua brought visible changes on the ground. And this ignited the suppressed self-esteem of people. The local traditions respond to the local condition. The way of applying single solution everywhere is unsustainable.
With the help of tribal people of Jhabua, Shivganga is not only reviving these traditions but also attracting the attention of the world towards such sustainable solutions to global problems like water crisis and climate change.
Involve and let Evolve
A mistake that is often committed by the social workers is to develop an assumption that they need to teach the people. We do not realise that people have their own motivation and priorities of development. We can't determine what people actually need as we don't face their reality. So, any intervention would mean disappointment both sides. Thus, leaving society a step backwards than forward.
In Shivgnga the tribal people of Jhabua are at the forefront of the movements and the organisation only plays an enabling role. Therefore, Shivganga is indeed a 'People's Movement' for development.
Samvardhan se Samriddhi
(Prosperity through enrichment)
'Samvardhan leads to Samruddhi' (Prosperity through Enrichment) is a principle which says it is not enough to conserve the natural resources-Jan(people), Jal(water), Jungle(forest), Jameen(land) and Janawar(animal). There is also a need for enriching them.
The movements of Shivganga are not only for humans but also serves other species of mother earth. Aligning to the tribal culture of Jhabua, where the environment is worshiped as nourisher.
Unfolding the potential of underutilized 18-35 age group of Jhabua
Shivganga observed that every village in Jhabua has 300-400 youth between the age group of 18-35 years, who discontinued their formal education. Shivganga recognized them as a potent force of tribal society. Shivgnaga organizes such youths and empowers them with the necessary training for village development which includes imparting motivation, management and organizing skills, teamwork, technical skills like rainwater harvesting and low-cost farming, exposure and an understanding of today's world. After receiving the training these youth establish leadership in their society by actively taking part in organizing various cultural and social activities such as Ganesh Chaturthi, Kavad Yatra, etc.